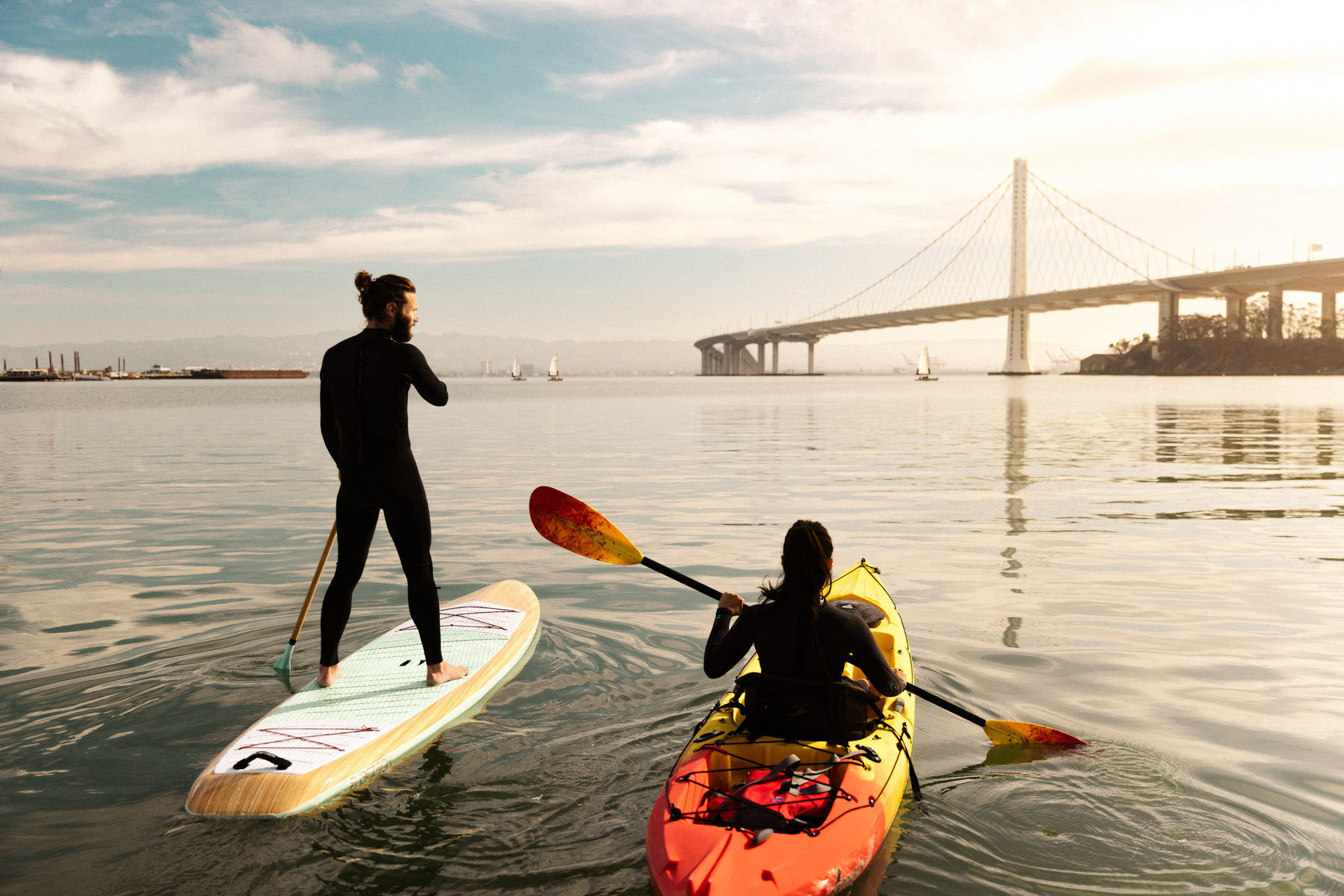 THE SECRET LIFE of Treasure Island
PHOTO & VIDEO AD CAMPAIGN for Treasure Island Development Group
"…it was all worth it to hear the constant stream of enthusiasm coming from the client monitors…"
If you've ever taken the Bay Bridge between San Francisco and Oakland, then you've passed over Treasure Island. Technically you'd have driven through (a tunnel in) Yerba Buena Island, a natural cone of rock jutting up from the center of the bay, to which Treasure Island was attached in the 1930s.
Treasure Island has been many things over its manmade life, World Fair, Airport, Naval base, and most recently residential space. Yet, it's arguably been ignored as part of the Bay Area's landscape as 1000s of commuters speed past it between SF and the East Bay.
It's now in the midst of a massive overhaul and facelift to modernize its infrastructure, improve housing, and update its parks and open spaces. When completed it's likely to become one of the most desirable neighborhoods in San Francisco (if I do say so, myself).
"…we flexed all that production muscle…"

With the history and future of Treasure Island in mind, I was quite flattered to win the job to create a photo & video campaign promoting the lifestyle of (treasure) island life.
Creating a lifestyle campaign for an island that was actively under construction was the first hurdle. Other than a small corner of the island and half of the cove that divides it from Yerba Buena Island, nothing was ready for photography…
"…I challenge you to tell me which images were shot during pouring rain and which were shot with real sunshine 😎."
Our team scouted the Bay Area for locations that looked and felt (from certain angles) like the proposed development on the island. It took a lot of work, but we succeeded eventually, though I won't tell you where they were for fear of ruining the illusion ;)
The shot list was also HUGE, and very specific, which, in addition to the constraints of shooting at locations that allowed only for very specific angles meant that every shot had to be planned in very specific detail.
All this to say that, despite the free and loose feeling of this campaign, the production was a rolling behemoth of RVs filled with producers, clients, models, wardrobe, props, stylists, lights, cameras, film crew, a shooting boat, electric platform bike, security, and of course, me.
Having this flotilla of production to move around was at first a huge headache (have you ever tried to park in San Francisco?!), but when the weather turned ugly on us in the days before the shoot, we acknowledged, with grace, the latitude it ultimately provided us with.
As the weather shifted, we flexed all that production muscle to chase windows of clear sky, and to create pockets of shelter and simulated sunlight amidst the squalls. Seriously, I challenge you to tell me which images were shot during pouring rain and which were shot with real sunshine 😎.
This was honestly the largest production I've ever had the pleasure to work on. Despite my whinging about the cumbersome size, I never felt the weight of any of it because of the incredible team that worked tirelessly behind the scenes.
It took a lot of labor to make this thing work, but it was all worth it to hear the constant stream of enthusiasm coming from the client monitors from behind the camera as we marched through the shot list.
My most enormous thanks to everyone involved.
Director & Photographer: Kaare Iverson / Studio Iverson
Client: Treasure Island Development Group
Agency: Era Co
Production: Daniel Dobers Productions
Video: Coldwater Collective
Stylist: Lisa Moir
H&M: Sarah Ashton
Digital Tech: AG Digital Capture Solutions
Photo Assistant: Zachary Paul Raphael Gonzales