Fashion Photoshoot for Fitness Tech Company, Future.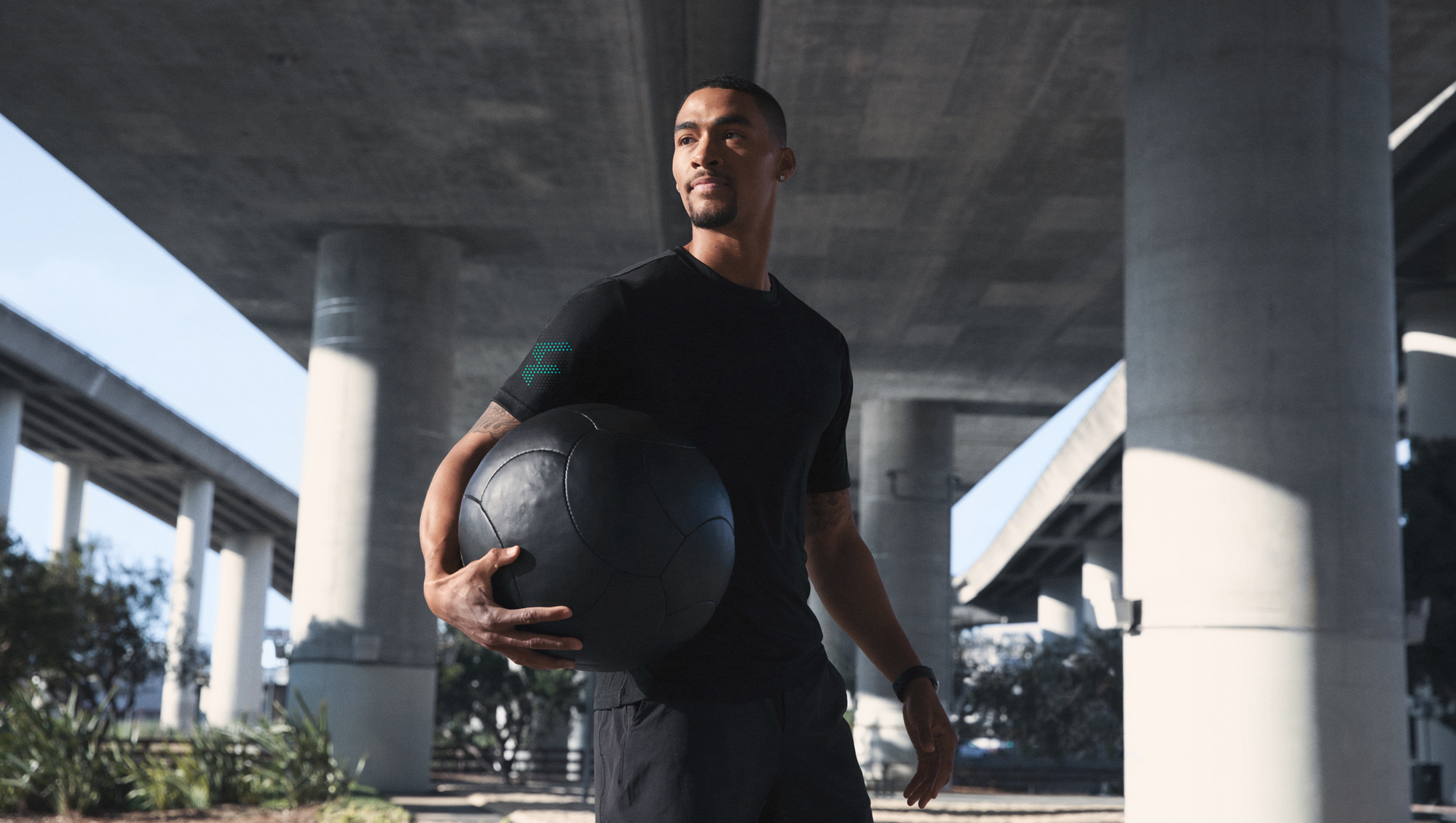 Future.fit, a fitness tech company based in San Francisco, recently launched their first branded apparel and accessory collection to compliment their personal trainer app service. The art direction called for the implication of fitness or workout routine so that we could draw more attention to the apparel and the wellness lifestyle the brand promotes.
I had really wanted to find a rooftop basketball court location for this shoot with a view of a city skyline but the great option in San Francisco's Chinatown (featured in the film Pursuit of Happyness) is currently unavailable to the public (or private commercial photographers for that matter)⁠ thanks in part to COVID restrictions.

In a subsequent search of the city we discovered this gem of a public park built right under a major interchange overpass. I loved the way the morning light cut hard lines through the urban architecture and how those lines are softened by park foliage. It's the sort of architecture and urban planning that's speaks to a hopeful future.

It took scouting a number of spaces across SF to finally settle on this one…frankly the dynamic shifting of light and shadow in this space made it a tricky one for the shoot we had sketched out, but with some on-point help and great direction we chased those shadow lines around and came out with a great set of images⁠.

On a bit of a tangent, one of my ongoing personal projects is about architecture, conservation, and restorative landscaping (I'll share some of that work soon). Some part of me wanted to sneak in a hint of that theme while still getting the nearly sci-fi cinematic look of large scale urban infrastructure. This spot in San Francisco's east shores is really in incredible and hopeful use of urban space.

Client: Future.fit

Creative Direction: Studio Iverson
Photographer: Studio Iverson / Kaare Iverson
H&M: Sarah Ashton
DT: Gary Ottonello
Assistant: Julian Arreguin